Winter Wheat
Winter wheat crops have responded well in the last few weeks to the weather conditions and the application of nitrogen. Most crops now have the main application of nitrogen applied and they have greened up significantly over the last two weeks. PGR and weed control are due in some later drilled crops while this has been completed in most of the earlier drilled crops.
Please create an account to view hidden content
---
Winter barley
Winter barley growth stages range from GS 32 to flag leaf emerging (GS37). Crops are variable. Early sown crops in dry soils where fertiliser and fungicide was applied as planned generally have target shoot numbers with low levels of disease. Poorer, thinner crops are generally those that were sown later and where inputs were delayed due to wet weather. Many crops only received their first disease spray in the last week and disease, mainly rhyncosporium, is common in these crops. Apart from an odd exception BYDV infection is low and is unlikely to impact yield this season.
Please create an account to view hidden content
---
Spring barley
Spring 2023 has been difficult so far with early sown spring barley crops are well into tillering and needing herbicide while some spring barley isn't planted yet. Late February/early March spring barley plantings have had predictable enough results. Crops planted on dry land in good conditions are well established and have excellent yield potential. Those planted on heavier land or where sowing conditions weren't ideal have suffered with poorer establishment but these crops are in the minority.
The priority for spring barley growers is to plant the remaining crops but being patient and waiting for good soil conditions is crucial to successful establishment. Seed rates need to be increased to compensate for expected lower tiller production and increasing nitrogen in the seedbed will help early crop growth and insulate somewhat against dry conditions if that situation arises.
Please create an account to view hidden content
---
Winter Oats
Winter oat crops are still a little bit behind where they would normally be at this stage. In many crops there are clear signs of areas where a little bit of extra nitrogen was available and these areas are standing proud over the rest of the crop. (See photo below)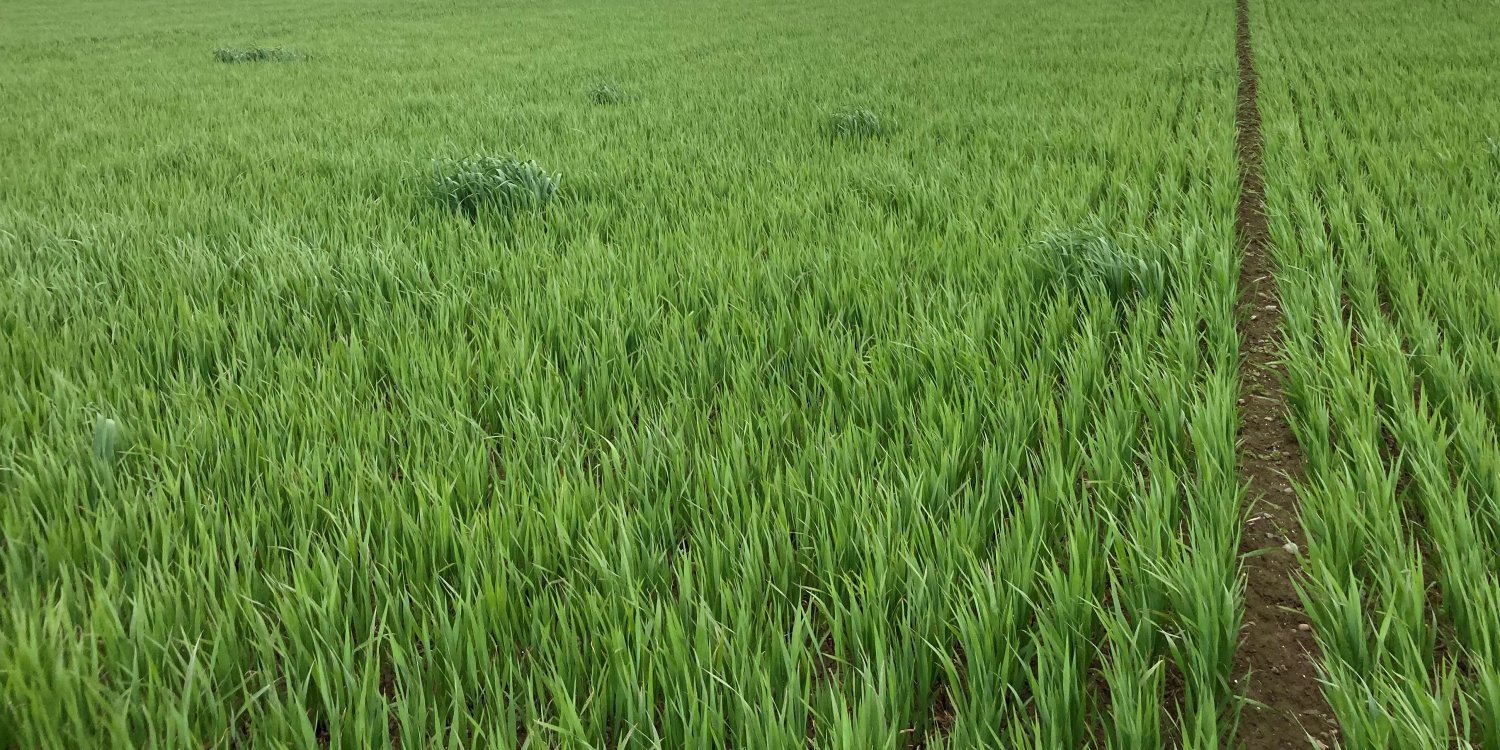 Please create an account to view hidden content
---
Beans
The majority of beans were sown in the February early March window this year. Reports from advisors and the seed trade suggest that the area has increased to 14/15,000 ha. In general crops have established well however there are pockets of crow damage and a small number of cases of crop failure due to heavy rain post planting. Where the crop has completely failed protein aid cannot be claimed on that parcel. Where the crop is gappy it may result in an inspection but should be okay.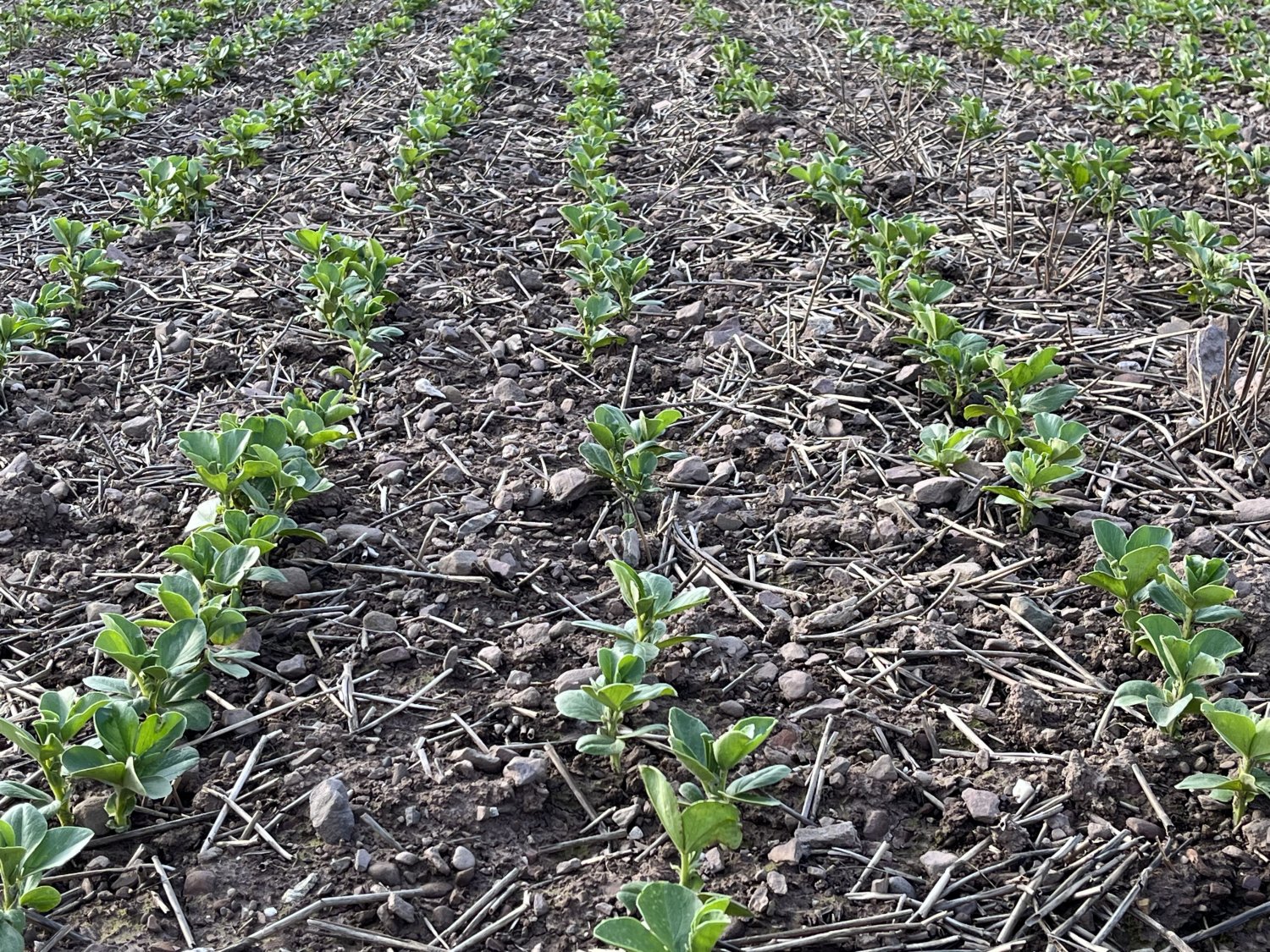 Beans planted from now on will be lower yielding and will result in a very late harvest. From an economic perspective the protein payment is available but may not compensate for lower yield and late harvest. Average yield of beans in 2018 was 2.5t/ha.
---
Maize
The average area of maize between 2019 - 2022 is 15,000ha and it is expected that this area will be maintained in 2023 especially as silage stocks are low on many livestock farms. The cost of growing maize has increased significantly in the last two seasons. The total variable costs for growing maize in the open in the Teagasc costs and returns 2023 is €2,246/ha. Plastic will add approximately €600/ha to this cost. Based on these costs maize grown in the open yielding 12t DM/ha would cost €187/t DM and maize under plastic yielding 14t DM/ha would cost €203/t DM.
Plastic. Growing maize under plastic aids establishment, improves quality and offers an insurance against poor weather conditions, but its benefits are reduced if planting is delayed into May. Both Oxo-biodegradable plastic and bio plastics (compliant with single use plastic directive) are available on the market. The single use plastic directive prohibits the use of Oxo-biodegradable plastic but farmers are free to 'use up' the old Oxo-biodegradable plastic once it was manufactured prior to the effective date of the prohibition (July 2021).
The DAFM maize recommended list 2023 gives details of varieties that have completed a minimum of three years in trial in Ireland.
Details on site suitability and maize agronomy is available here (Maize Reference Guide)
---
Fodder beet
Similar to maize it is expected that the area of fodder beet will be maintained at its current level of ~ 9,000ha due to low silage stocks on livestock farms. Fodder beet is expensive to grow (€2,919/ha Teagasc costs and returns 2023) therefore tillage farmers should ensure that they have an agreement in place with the end user before sowing takes place. The agreement should outline details on tonnes/hectares to be delivered, quality and payment details. Further information on contract forage agreements is here
All varieties can be sown from now on but yields will be reduced if sowing is delayed into May. Apply lime on the ploughing if required to reach target pH 7. Fertiliser recommendations for fodder beet are available here.
A full growing guide: Fodder Beet Reference Guide is available here.
---
Grassland weed control
Fully updated grassland weed control product availability and product rate guide for 2023 is available here
---
Potatoes
Planting of maincrop has been delayed by probably up to two weeks at this stage with most growers only starting to plant the drier fields this week. Soil conditions in many areas, while suitable to plant cereals, are not yet ideal for potato crops. Where possible move on the drier sites first and let the wetter field dry for as long as possible before planting.
Please create an account to view hidden content
---