Teagasc Crop Report - Improvements for 2021
The team in Teagasc are striving to make improvements to the Crop Report not only in content but also the ease of usability of the online Crop Report .
We have produced a number of short videos to help and guide you through the Crop Report so that you can get the best from the digital content.
The videos include:
Through the year we have main areas of improvement and these are:
streamed lined User Registration
improvements for people logging in regularly
improved table layout
picture placement and detail improvements
quicker loading and instant browsing
increased tutorials on getting be best from the online Crop Report
All of these improvements and more will be incorporated into the new version in the coming weeks.
We are in the final weeks of testing a mobile App version of the crop report to use directly on iOS and android phones.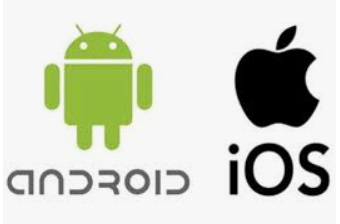 As always we are always happy to hear feedback from users where the Crop Report can be improved , so please don't hesitate to contact us or leave feedback about the Crop Report
Please create an account to view hidden content
---
Winter Barley
The area of winter barley is estimated to be in excess of 60,000ha this season. Establishment is generally good but growth and development is varied throughout the country with growth stages from GS21 to GS 24. Colour has remained good but trace element deficiencies will need be to be corrected once growth commences, especially manganese.
Please create an account to view hidden content
---
Winter Oilseed Rape
The estimated planted area of winter oilseed rape is broadly similar to the 2020 crop at approximately 8,000 ha. Most crops progressed well through the autumn although opportunities to apply herbicides or fungicides were scarce. However practically all crops have been treated at this stage. There is quite a mixture of crops this year with GAI measurements indicating that some crops have grown very well while others have not. Pigeon grazing is now evident in many crops. Crops are about to start stem phase in the coming weeks.
Please create an account to view hidden content
---
Winter Wheat
It is estimated that approximately 55,000 ha of winter wheat was drilled last autumn which is a sizeable increase on 2019 but still below the really high plantings of 2008 and 2012 when according to CSO figures over 80,000 ha were planted. Most crops have grown reasonably well over the winter months however there are some late sown crops or those sown into poor seed beds that have struggled. Crops are at mid tillering stage and so demand for nitrogen is relatively low still.
Please create an account to view hidden content
---
Winter Oats
Winter oats were largely sown on time and have emerged well in the autumn. The are recovered to normal levels and are estimated at around 10,000 hectares or close to 20% more than autumn of 2019. A number of crops were slowish to emerge and wheelings from planting and rolling were very slow to emerge. Looking at crops now almost all have established well and crops look healthy with no obvious aftereffects from the very cold temperatures in February. however the constant wet conditions and resulting saturated soils have resulted in some struggling areas in fields.
Please create an account to view hidden content
---
Spring Beans
The area of spring beans increased to 12,607ha in 2020, the highest area since the introduction of the protein payment in 2015. The protein payment in 2020 was €215/ha. The DAFM have confirmed that the protein payment is available for 2021 and it is expected that there will be good interest in the crop due to the availability of strong contract prices of up to €240/t. Early planting is a key driver of yield so planting of beans should take precedence over other spring crops.
Please create an account to view hidden content
---
Tillage events
Over the coming week there are a number of events which farmers and agronomists can participate in.
Due to Covid restrictions one to one visits and face to face events are not permitted. Small or medium size events are unlikely to take place for the foreseeable future. In the mean time the events such as Spring Crop Webinar, National Tillage Conference/webinar and the Winter Crop agronomy update webinar have been extremely well attended with excellent feedback from participants. There are a number of events in the coming weeks including:
Malting Barley Conference
Teagasc Malting Barley Conference in conjunction with Boortmalt
Tuesday, 23 February | 11.30am
Topics covered and speakers will include:
Liquid Vs granular nitrogen on malting barley
Dr. Richie Hackett, Teagasc and Don Somers, Farmer, Co. Wexford
Managing catch crops with spring malting barley
Eoin Lyons, Teagasc and David Walsh-Kemmis, Farmer, Co. Laois

Ramularia control without Chlorothalonil (Bravo)
Dr. Steven Kildea, Teagasc
Teagasc/Boortmalt Joint Programme update
Eoin Lyons, Teagasc
Boortmalt update for the coming season
Max Potterton, Boortmalt
Teagasc Crop Agronomy Update Webinar
Tuesday, March 2nd at 11.30am
Teagasc researchers, specialists and advisors will update growers on crop agronomy for the coming weeks. Advice on nitrogen, P&K, weed control, PGR and disease control will all be discussed. This event cover crops from across the country including the following:
Winter barley (hybrid and conventional
Winter oats
Spring barley and beans
IASIS points will be available (Zoom login is necessary)
Past Events are all available on Teagasc Crops Youtube channel
---