Harvest Update
The harvest is started in most areas across the country. Reports of yields are mixed.
South
The harvest started a little later than the east of the country and most crops harvested to date are yielding well, within a range of 9.5-11 t/ha . Straw yields appear to be reduced by 20-25% however very little is baled as yet. There is little or no oilseed rape or winter oats harvested yet.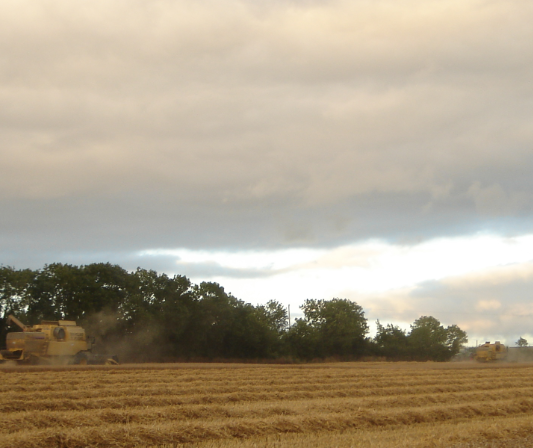 South East/midlands
The harvest began about 3 weeks ago with some of the earliest winter barley crops yielding very poorly. Harvested crops over the past week or so are not much better. The range of yields are from 5-10 t/ha with the average close to 7.5 t/ha. Better yields were from "fresh fields" in heavy soils, with organic manures applied. Straw yields are about 50% or lower than normal. Some winter oats and winter oilseed rape have been harvested but not enough to get a range of yields as yet.
North East
Harvest only begun a week or so ago. Yields have been described as very poor. Mont winter barley crops are struggling with the best crops only yielding a little more than 7.5t/ha. There may be some better crops to come but not many!. Straw yields are also very poor with low volumes from most fields.
North west
There is little or no harvest completed so far
---
Pre-Harvest Management of Cereals
Many spring cereal crops are showing signs of significant areas of late tillers coming through the crop at this stage, tramlines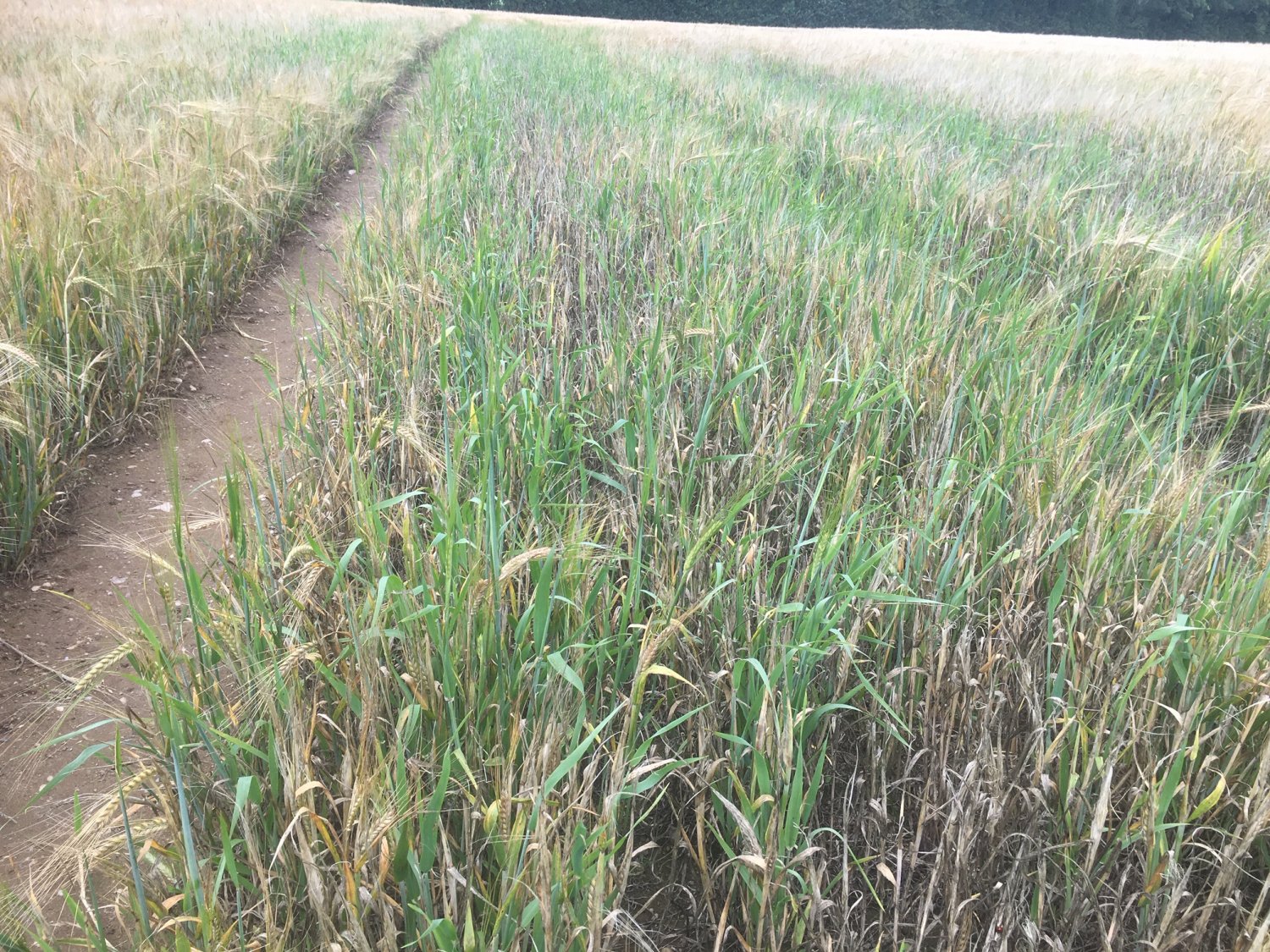 and sandy sites are particularly affected. This will, in some cases, affect harvest by increasing grain moisture and delay straw baling. Growers should consider options such as whole-crop, delaying harvest, avoiding bad areas and returning later, etc. While glyphosate may be an option, growers need to be reminded that the extension of approval for Glyphosate (in 2017 ) is based on the recommendation that glyphosate products used pre-harvest in cereals is for weed control only. (not harvest ripening) Therefore, growers should now formulate a plan as to how some of these areas are to be harvested which may include harvesting these areas separately.
Please create an account to view hidden content
---
Cover crops
Cover crops can have many benefits on tillage farms including nutrient capture, soil structure, erosion as well as the potential to graze livestock. However these crops need to be properly grown to get the full benefits. Crops established in August will grow more dry matter and root mass than those sown in September. Growers need to be aware of the guidelines when growing cover crops for EFA or GLAS.
Please create an account to view hidden content
---
Stubble Management for Weed Control
Stubble cultivation is the first tool in preventing weeds in crops for harvest in 2021. It is an important IPM tool in controlling problem weeds. Grass weeds and crop volunteers can complicate control and increase herbicide costs in the following crops. Again in 2020 there are many crops where control of grass weed control with herbicides has been poor.
Please create an account to view hidden content
---
Potatoes
Crops are growing well at the moment with few reports of blight so far. However growers will need to keep on top of this in the coming weeks. Tuber numbers are on the low side with many plants struggling to produce more than 10 tubers. This will lead to crops possibly reaching desired size earlier which in turn may require earlier desiccation if the dry matters are adequate.
Please create an account to view hidden content
---
Fodder Beet
Fodder beet crop are growing well at the moment but they will soon require a fungicide application especially for those that will be late harvested. Weed control has been a hit and miss affair in many crops with weeds such as fat hen, knotgrass, redshank now visible in the crop.
Please create an account to view hidden content
---