The Tillage Edge Podcast
The Tillage Edge is Teagasc's weekly podcast for tillage farmers.
The podcasts will cover the latest information, insights and opinion to improve your tillage farm performance.
Michael Hennessy, Teagasc, presents a weekly podcast consisting of interviews with farmers, researchers, and technical experts to delve into technical areas which are of interest to tillage farmers. The show regularly chats to Irish farmers who are farming across the world. These include Andy Mahon, UK, Tim Bergin, Poland and Jim McCarthy, Romania and all of these guests have an interesting take on farming in their part of the world as well as a world view of tillage and grain markets.
The Tillage Edge keeps in regular contact with Ciaran Collins and Shay Phelan, both Tillage Specialists in Teagasc, as well as the main researchers from the Crops Research Centre , Oak Park. Carlow. Subscribe below to Apple or Spotify so that you get notified about the the weekly episodes.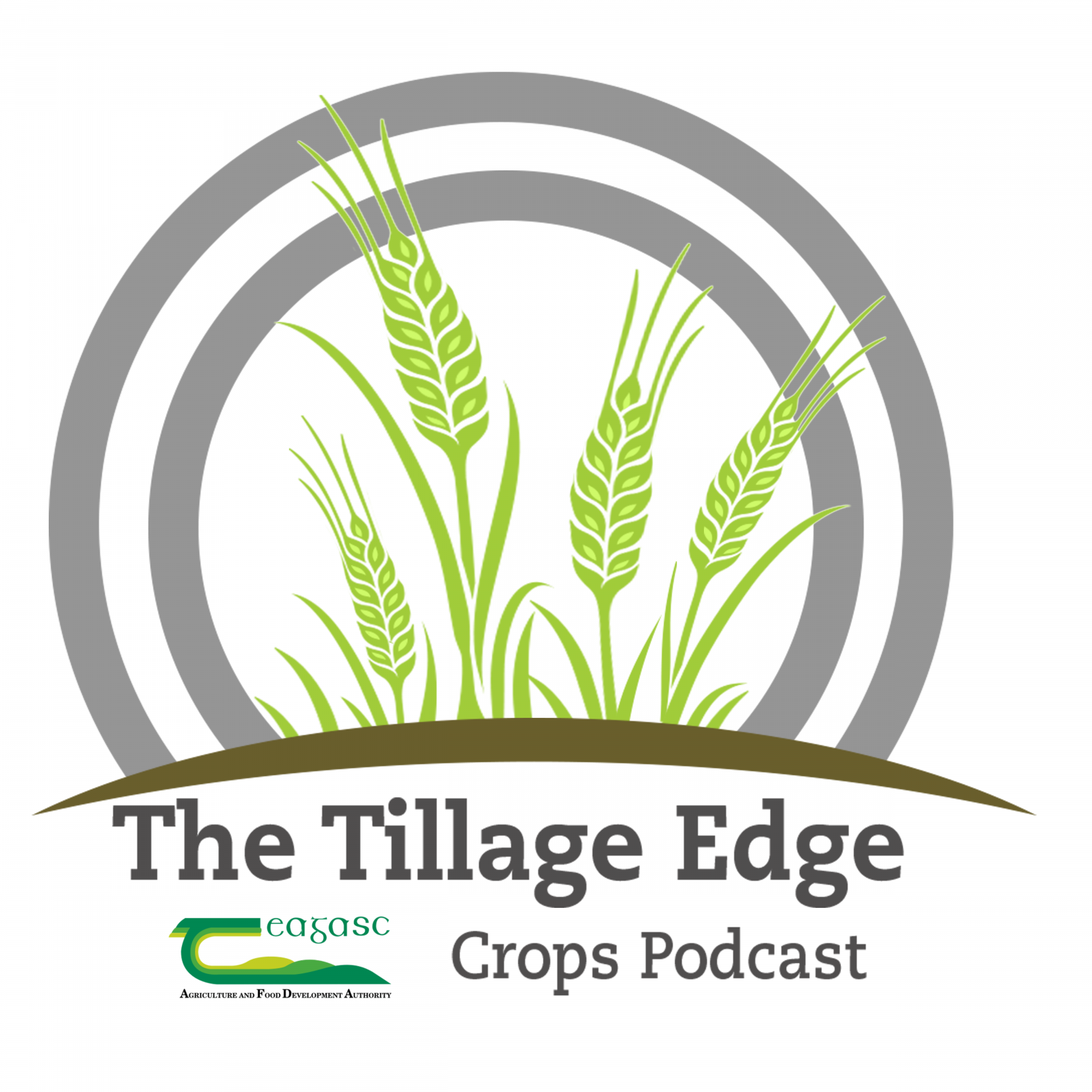 ---
Winter Wheat
The majority of winter wheat sown prior to mid October has had its leaf three fungicide application in the last 7/10 days. Septoria levels are above normal in most areas with infection common on leaf four in crops in the south. There are still a few reports of yellow rust in Graham which needs specific and immediate intervention. Growth stages vary depending on sowing date and location but leaf two is well emerged in most crops while more advanced crops are at flag leaf emergence. Based on current growth leaf one will be fully emerged and ready for fungicide around 5-10 days.
Please create an account to view hidden content
---
Winter Barley
The majority of winter barley is at various stages of awn emergence. Awns are almost fully emerged in early developing varieties like Joyau while awns are beginning to emerge on slower developing and later sown crops. In common with recent seasons rhynco , net blotch and mildew are relatively well controlled at this stage. Low levels of septoria nodorum is common across varieties and there are some reports of ramularia.
The target of the final fungicide is ramularia and to preserve green leaf area in the upper canopy. Teagasc research clearly shows that the most effective control of ramularia comes from fungicide application at awn emergence (GS 45 - 49) and that later fungicide application at heading results in poorer control of ramularia.
Please create an account to view hidden content
---
Winter Oats
There are large variations in growth stages in winter oats due to protracted sowing last autumn but some earlier sown crops are at flag leaf. There is evidence of stress in many crops which is mainly due to a combination of cool weather and application of plant protection products especially growth regulators. There are some reports of mildew and crown rust but fungicides have given good control. Mildew and crown rust will still be the target at the final fungicide timing as the ears break the boot.
Please create an account to view hidden content
---
Winter Oilseed Rape
Growth stages in oilseed rape are generally between full flower stage and flowering declining. Yield potential is positive with very few bare patches in fields and good branching. Sclerotinia is the main threat at this stage where risk factors exist, presence of spores, warm humid weather and petal fall during wet conditions. Current weather conditions will favour sclerotinia where sclerotinia inoculum exists. Some growers managed to apply fungicide in the last week but some crops remain to be sprayed.
Please create an account to view hidden content
---
Spring Barley
There are three different spring barley crops this season. Early sown crops (late Feb/early March) are at start of stem extension, normal sown (early April) are at mid tillering and late sown crops are anything from emerging to start of tillering. Each category of crop has different challenges and different management requirements.
Disease is common in early sown crops, especially Planet where net blotch and rhynco are common. Risk of BYDV is low in these early sown crops.
While disease risk is lower in later sown crops the risk of BYDV is high. Dr. Louise McNamara, entomologist in Teagasc explains why late planted spring crops are at a higher risk of BYDV infection this year on the Teagasc Tillage Edge podcast https://pod.fo/e/179a19
Please create an account to view hidden content
---
Beans
Chocolate spot is the main disease threat to beans at the moment. A combination of early sowing and favourable weather conditions has resulted in chocolate spot infection in many crops already season. Prevention is key to controlling chocolate spot and this may result in earlier fungicide application than the normal start of flowering application. There are also some reports of downy mildew.
The level of notching from bean weevil is lower than normal due to cool weather and early sowing. Many crops are past the critical 5 pairs of leaves stage where damage by larvae to root nodules is most damaging.
Please create an account to view hidden content
---
Maize and Fodder Beet
The planting of maize and fodder beet is well underway but progress is delayed by broken weather. It is expected that there will be no significant change in the area of both crops this season. There is a change away from maize under cover especially in the south due to the increased cost of the cover. Matching the correct variety with the site is crucial to the success of maize especially for crops sown in the open. The first beet crops will be ready for first herbicide application at expanded cotyledon stage this week.
Please create an account to view hidden content
---
Potatoes
Planting has been at a standstill in many areas over the last two to three weeks, constant rainfall has almost stopped field work in certain areas particularly the north east while growers in other areas are trying to avail of any opportunities to plant.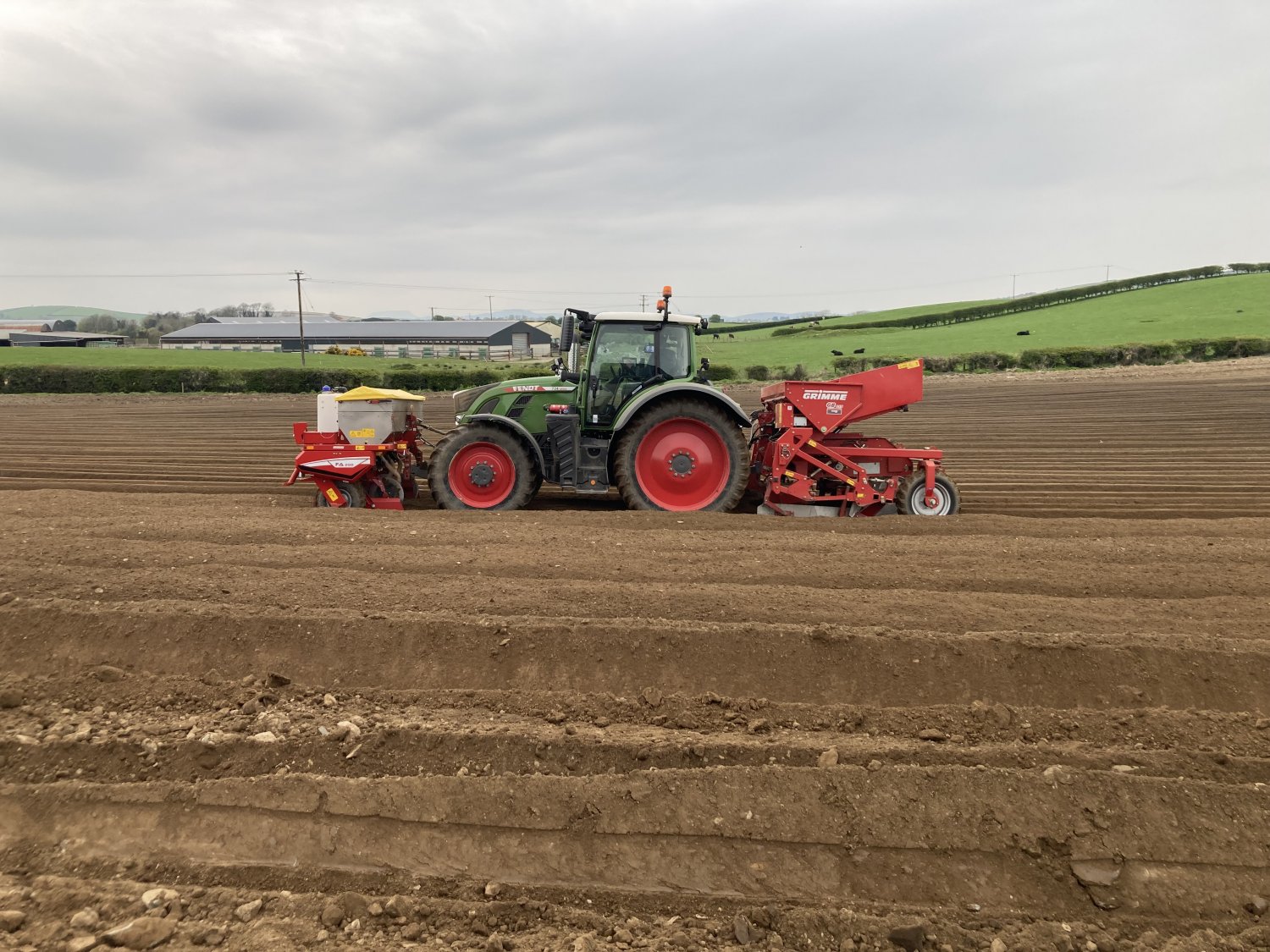 Please create an account to view hidden content
---