Teagasc Crops Open Day
The major tillage event of the year – Crops and Cover Crop Cultivations, will be held at Teagasc Oak Park, on Wednesday, 21 June. Teagasc and The Irish Farmers Journal have teamed up for this biennial event which will incorporate machinery demonstrations as well as the Teagasc Crops Research programme.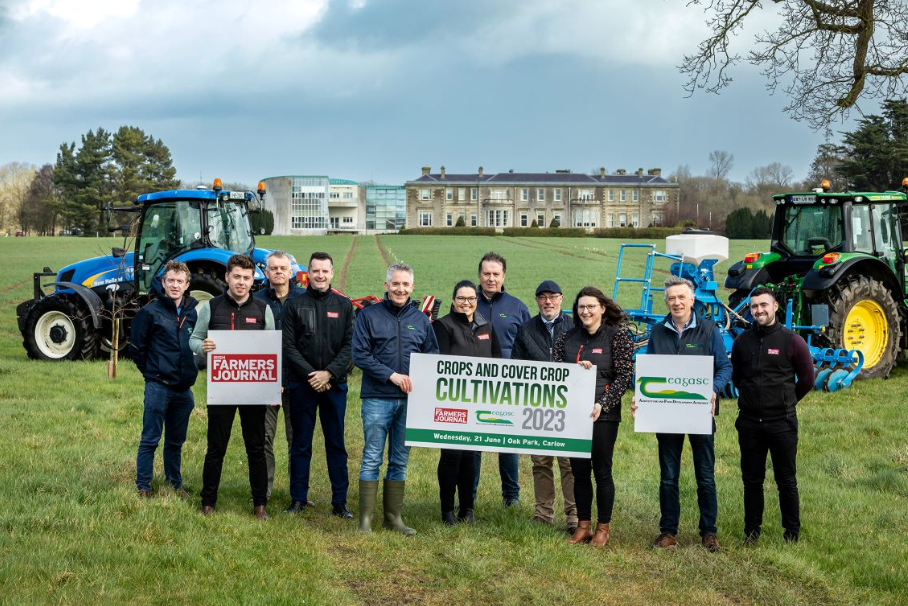 The latest crops research will be on display across field trials and active demonstrations at the Carlow site. Covering a range of topics, attendees will hear research led advice on crop nutrition, increasing use of Integrated Pest Management (IPM) for future pest and control, as well as demonstrating added value opportunities for plant protein.
Head of Crops Research in Teagasc, Dr Ewen Mullins said; "Coping with volatile markets, reduced pesticide efficacy and increasing environmental constraints underlines the importance of the on-going research and makes adoption of the latest proven technologies essential for future sustainability goals."
Machinery Demonstrations
The central arena at the open day, developed by Teagasc and the IFJ, will focus on different methods of stubble cultivation and cover crop planting, and will include Irish Farmers Journal and Teagasc commentary on the working machines. The day will be a critical source of information to farmers implementing new stubble management legislation and planting cover crops. Cover crop area has been increasing in recent years and new cultivation requirements have encouraged more farmers to plant these crops.
Horticulture Display
There will also be an added new dimension this year as Teagasc's horticultural team will display some of the latest technology in weeding, including robotic and camera guided hoes. While this technology is focussed on horticultural crops today, their application is likely to broaden into other crops in the near future.
---
Winter Wheat
The finish line is in sight for winter wheat. Disease pressure has abated, helped by a combination of the recent dry weather. and also helped by crucial weather opportunities to apply leaf 3 and leaf 1 fungicides accurately this year. Septoria on leaf 3 is common and there are symptoms on leaf 2 in some crops in the South.
Please create an account to view hidden content
---
Winter Barley
Early sown winter barley crops are into grain fill. The view from agronomists and farmers is that winter barley is average this year. While there are some excellent crops with high ear numbers there are also plenty of crops that suffered from poor establishment which has limited their yield potential.
Please create an account to view hidden content
---
Spring Barley
Spring barley crops range in growth stage from tillering to ear emergence. Lack of moisture is starting to become a problem in late sown crops resulting in trace element deficiencies, especially magnesium. BYDV symptoms are common in late sown crops as expected and Teagasc are monitoring crops to measure the effects of BYDV on final yield.
Please create an account to view hidden content
---
Spring Oats
Growth stages vary depending on sowing date but range from early stem extension to flag leaf fully emerged. There are reports of mildew and crown rust on some earlier sown crops.
For crops at GS 32 a robust fungicide mix targeting mildew and crown rust can be applied the main plant growth regulator. Fungicide application to earlier planted crops can be applied once the ears are breaking the boot. Options include;
Decoy/Comet, Elatus Era, Boogie Xpro or Strobilurin/Tebuconazole mix.
Please create an account to view hidden content
---
Beans
Wet weather and the associated high levels of chocolate spot was the major concern for beans. However concerns have now changed to the impact dry conditions will have on the crop as most crops are in various stages of flowering.
High levels of chocolate spot was a major concern particularly for early sown crops in the south and many crops have had two fungicides already and are awaiting number three. However the dry weather has alleviated this risk and new growth is staying clean in most cases. It is important to remember that growers are limited to a max total dose of 2.0kg/ha of Signum and only one application of Elatus Era 0.66l/ha. Strobilurin/tebuconazole mixes are a cost effective option especially where disease pressure is low. Further details on disease control is available here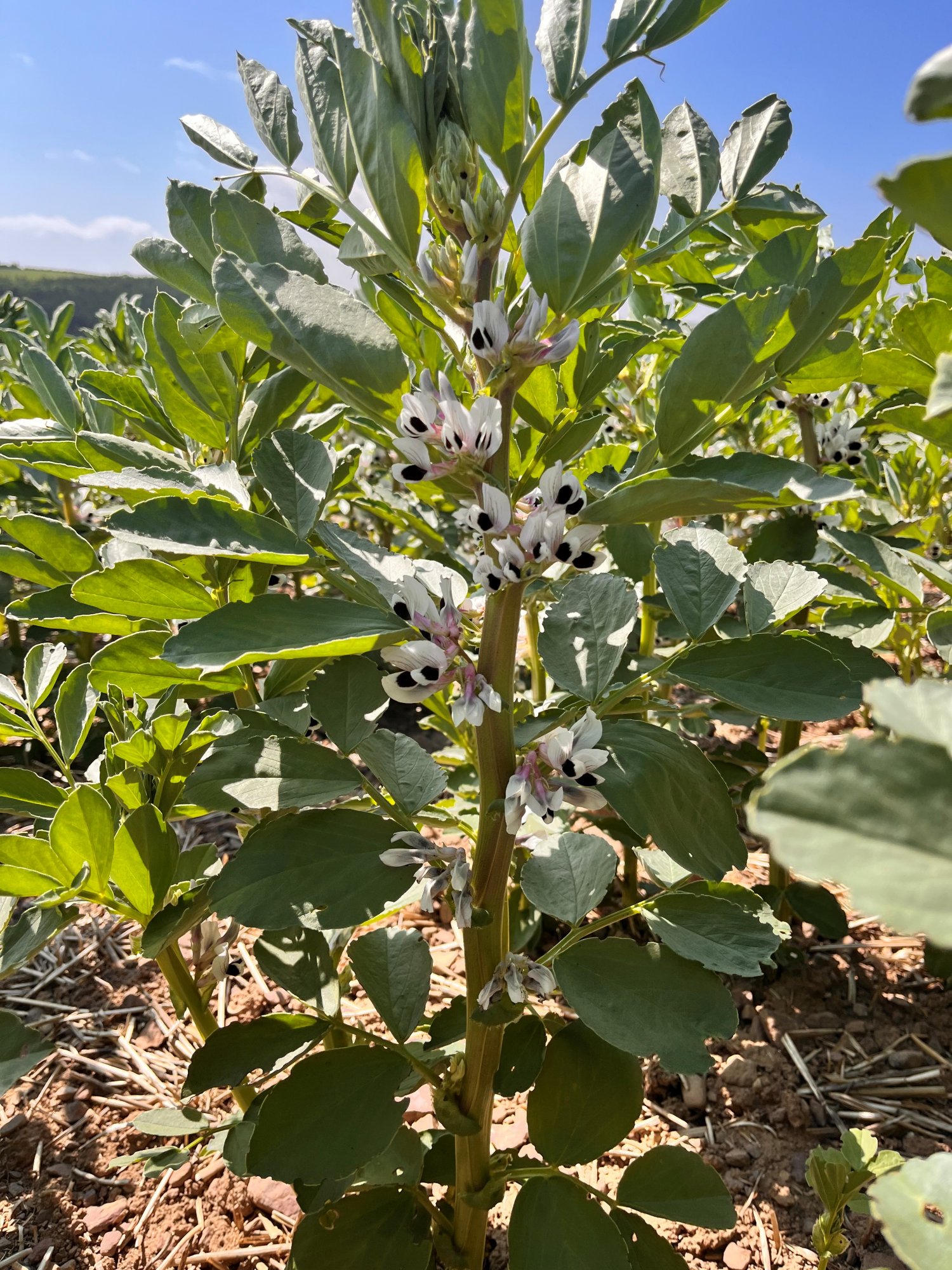 ---
Maize
There is an increase in the area of maize grown in the open this year. Weed control in these crops will be the priority in the coming days. Post emergence weed control will be based on mesotrione products.
It is important to remember that there are now restrictions on how often Calaris/Maizekleen can be used so careful planning is required - only 1 application of Calaris/Maizekleen is allowed per season and only one year in three. Elumis 1.5L/ha is a co-formulation of mesotrione and nicosulfuron (Accent) and can be used as an alternative to Calaris.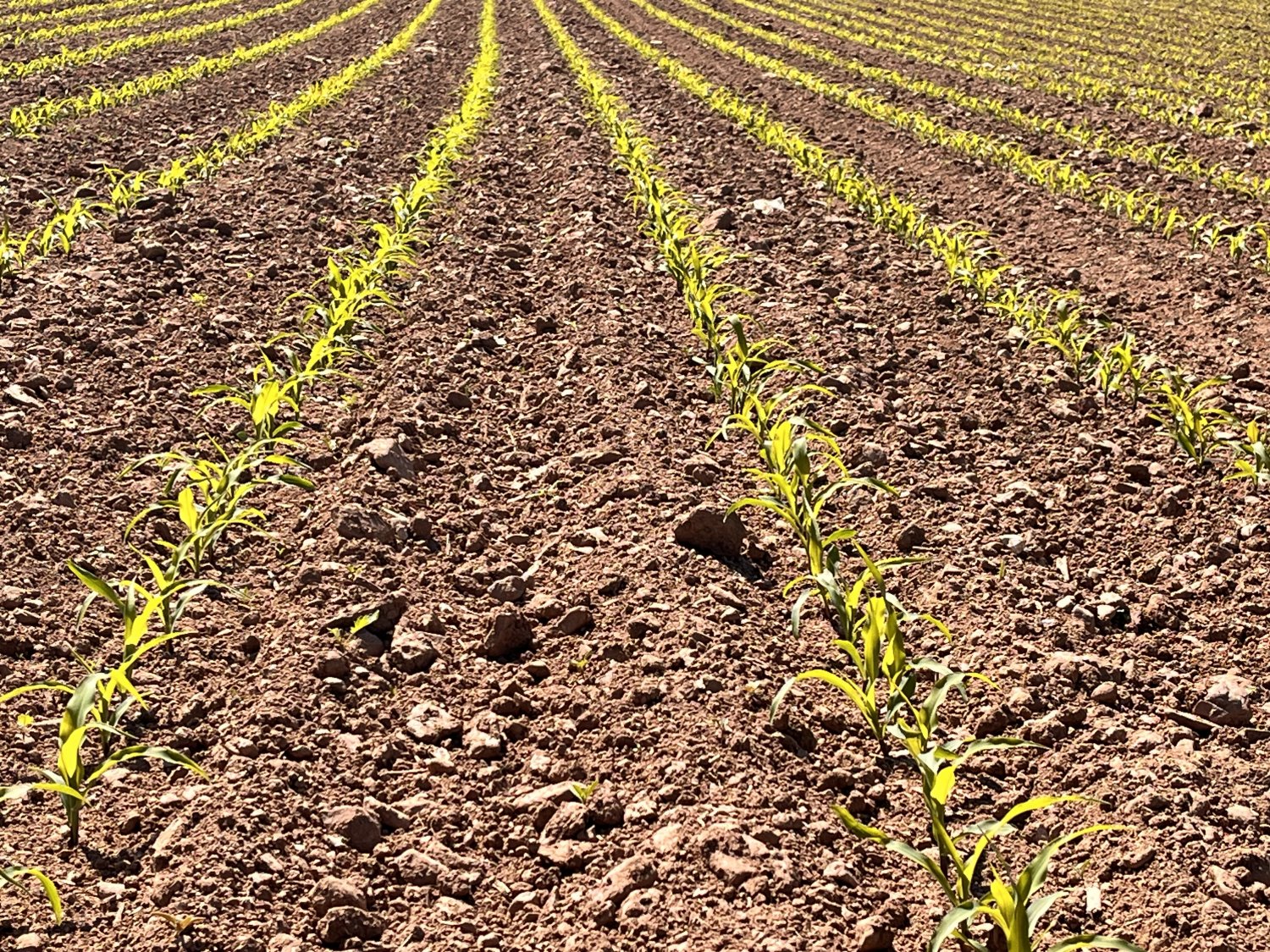 ---
Fodder Beet
Dry weather is a concern for fodder beet crops both in terms of crop growth and the negative effect on residual herbicides. Herbicide mixes need to be tailored for the conditions and spraying late in the evening is preferred to reduce crop stress. The residual component can be reduced in the mix and a top up applied when there is more moisture in the ground. Full details of herbicide options for fodder beet are available here.
There are some reports of mangold fly damage in crops but insecticide options are limited.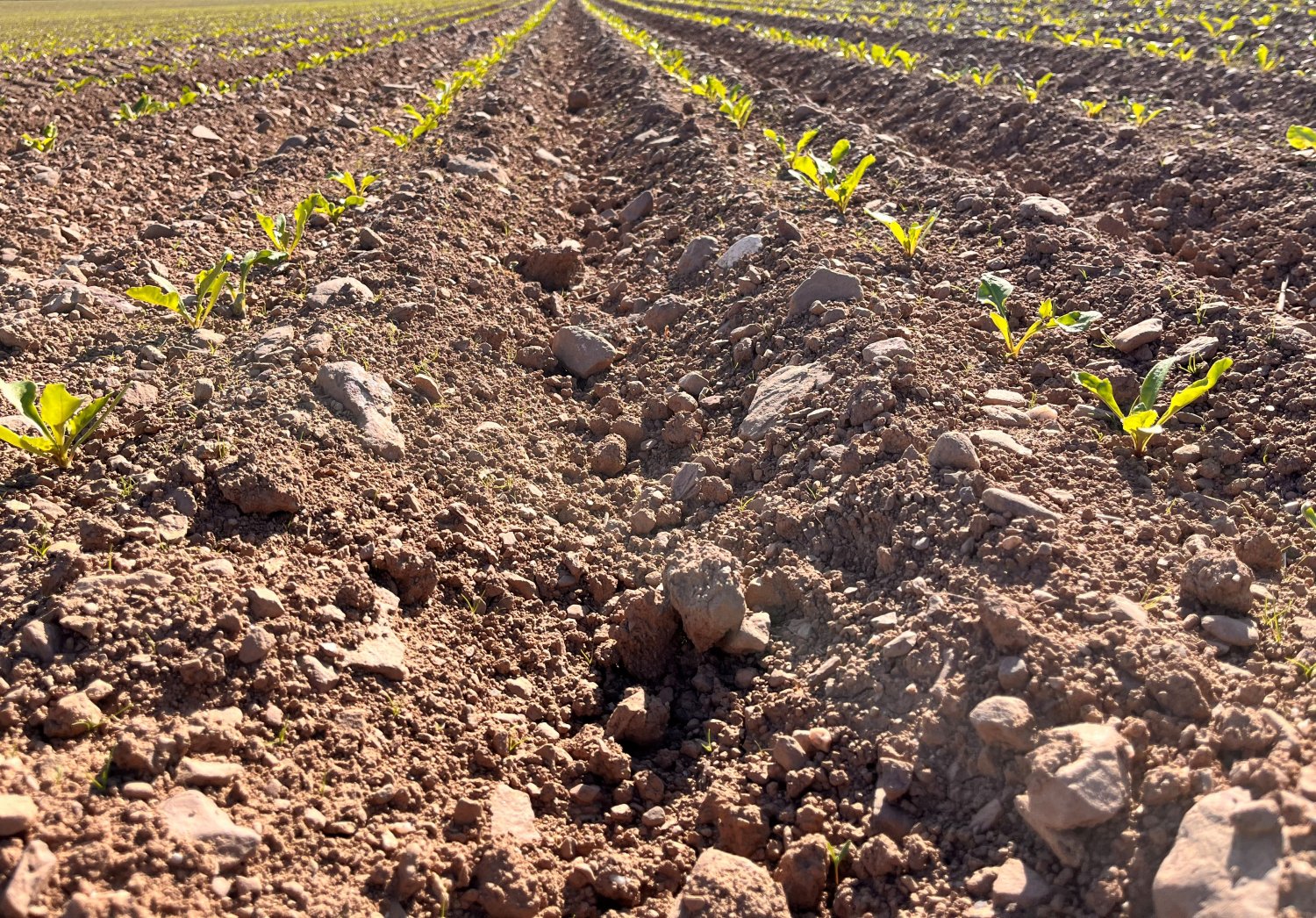 ---