Spring Barley
Growth stages range from GS31 to GS39 with the majority of crops at GS32. Crops are generally very thick following following good establishment and excellent growing conditions. Disease levels are relatively low but Rhynchosporium and net blotch are present at low levels especially in Planet. Fungicide application has been delayed due to wet/wind and some crops have not yet received any fungicide. BYDV symptoms are present in most areas, but so far are generally at a low percentage of the crop. Chickweed has been difficult to control once again this season.
Please create an account to view hidden content
---
Winter Wheat
Most crops are at booting stage with most having received their flag leaf fungicides in the last week. Growers found spraying conditions tricky in the past week but were able to take advantage of any opportunities that were available. Control of septoria is satisfactory to date where the top three leaves are still free of disease in many crops. Good fungicide timings at leaf three and flag leaf in addition to relatively short spray intervals has been a contributing factor in the good control. Yellow rust is not a significant problem this year.
Please create an account to view hidden content
---
Beans
There is a large range in growth stages of beans this season due to the prolonged sowing period that started in November and continued through till early April. November and January beans are well into flowering while later sown beans are at the start of flowering. Disease pressure is high in Autumn/early spring sown beans where both chocolate spot and downy mildew are present. Similar to cereals crop establishment is excellent which has resulted in high plant populations which has increased disease pressure.
Please create an account to view hidden content
---
Potatoes
Most crops have now emerged and have received their herbicide application the damp conditions should help the efficacy of the residual products. Many crops are at rosette stage or willl be there by the end of the week and so will need their first blight fungicide.
Please create an account to view hidden content
---
Winter Oilseed Rape
Crops have now dropped all petals and are in seed filling stage, for the most part crops look to have very good potential with most having received a schlerotinia fungicide application during flowering.
Please create an account to view hidden content
---
Fodder Beet
Growth stages range from 2 leaf to 10-12 leaf in early sown crops. Weed control is well underway with advanced crops already having received two herbicide applications. There are a few reports of pest damage with damage from mangold fly most common.
Please create an account to view hidden content
---
Grassland Weed Control
Dock control in established grassland and weed control in reseeds are the priority for many growers at the moment.
Weed control in reseeds is limited to products containing Fluroxypyr, Clopyralid & Florasulam, (Hurler, Envy and Pastor Trio) all of which will kill clover. As a result the DAFM have authorised Emergency use of products containing the clover safe active ingredient 2,4DB. This will be sold in combination with MCPA with a recommended rate of 7L/ha. The emergency use approval is valid from May 12 for a period of 120 days. Currently stock is limited but the expectation is that stock will be available from early June.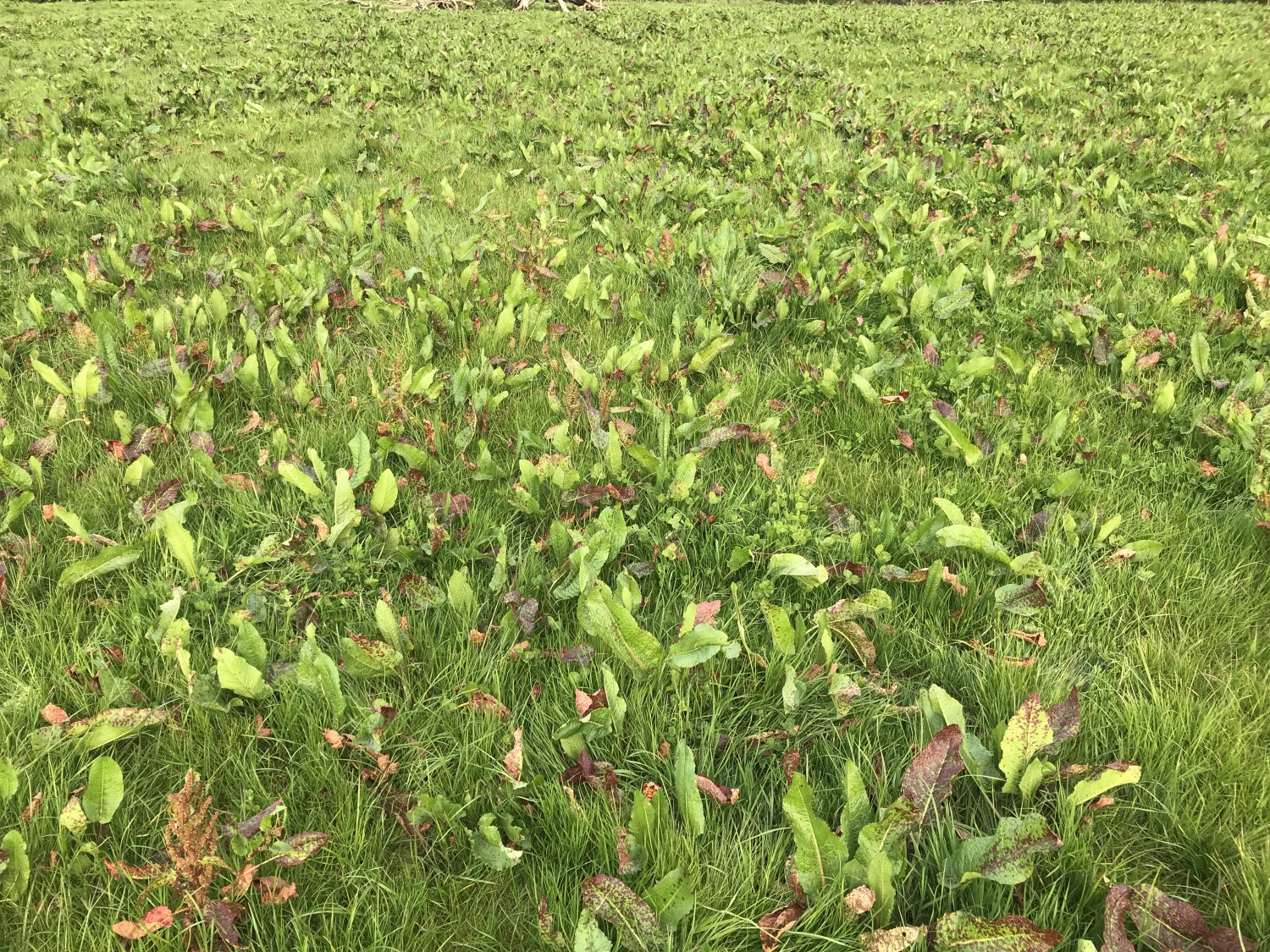 Click on the following links for details on dock control, ragworth control and other grassland weeds.
A full detailed list of all grassland herbicides is available here.
---